Underfloor Heating Insulation
Ultra Lightweight & Strong, Water and Moisture-proof Insulation Solution
EPS insulation is the perfect way to insulate any room when laying underfloor heating. The ultra-high density board has been developed specifically for use with electrical under floor heating cable, mats and carbon film heaters.
EPS Thermal Insulation Boards
EPS Thermal insulation is recommended to be used in conjunction with electric underfloor heating systems and is suitable for use with either a solid or suspended ground floor and will meet the current building regulation U value requirements.
The product is CFC and HCFC free lightweight closed cell material which is easy to install. It has a high insulation value and allows for rapid dry construction methods to be used in new or renovated dwellings and is available in two depth sizes. Flooring is moisture resistant and rot proof and is unaffected by bacteria, fungi or moulds. It is non-toxic and odourless and provides no nutrients for insects or vermin.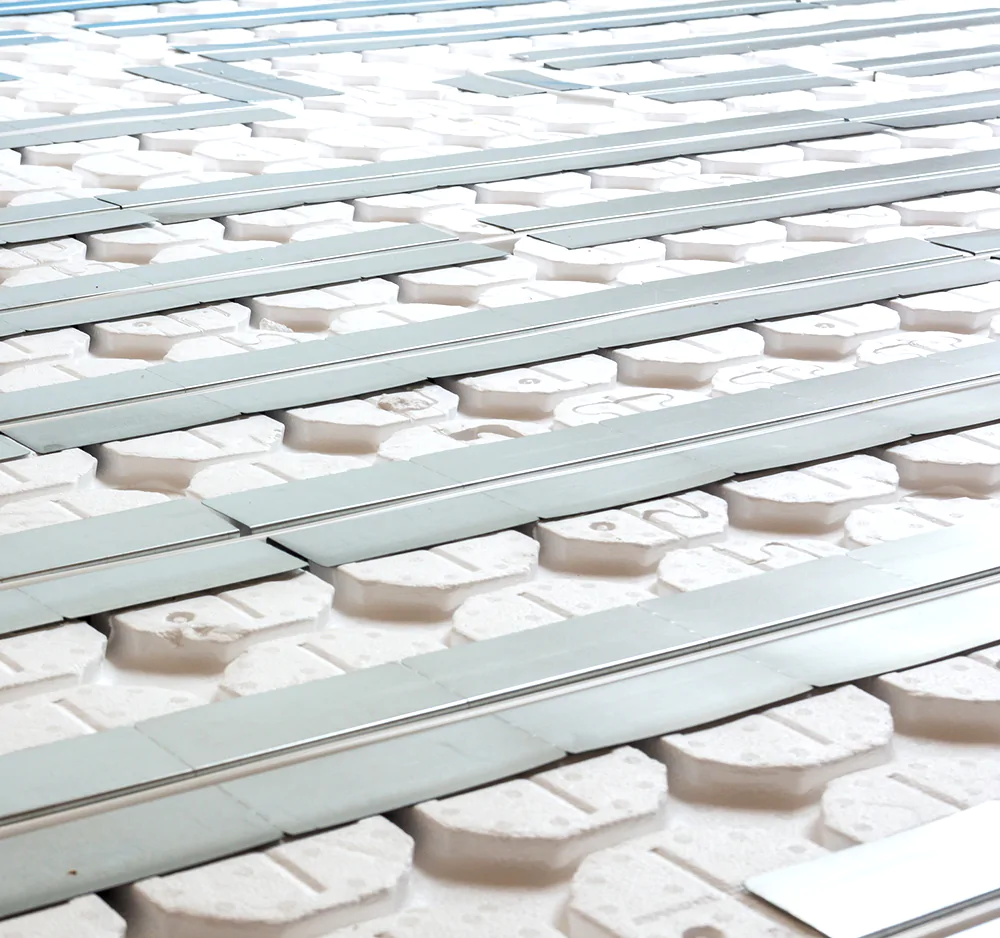 Browse Our Products or Contact Us For a Free Quotation
Our qualified team at Warmfloor Solutions is always ready to give you the best possible solutions for any of your heating needs.