Underfloor
Heating Solutions
What is Underfloor Heating?
Underfloor heating uses low temperature constant flow to evenly distribute heat through the floor area of a building. This type of heating is called radiant. Using the emitter in such a way demands less from the heat source i.e. boiler, thus reducing energy consumption by up to 30%. It can make your home more energy efficient while keeping your carbon emissions low.
Which System Should You Choose?
When it comes to heating your home, there are two types of underfloor heating systems available in the market. Electric underfloor heating, also known as a dry system, and hydronic underfloor heating, known as a wet system.
An Introduction to Underfloor Heating
Underfloor Heating Systems are a perfect way to create warm comfort within Living areas such as Bathrooms, Kitchens, and Conservatories.
This heating system is placed close to the floor surface and due to the even heat distribution upside you are getting the optimum heating climate in your room.
Underfloor heating can be used both as a central heating unit and as a supplemental system. It is always our recommendation to partner our underfloor heating systems with insulation; this lowers heat up times significantly and further increases efficiency.
The installation of these underfloor heating systems and insulation have been made to provide the user with simplicity and peace of mind, there is literally a minimal thought process to the eventually layout of the system. All of Warmfloors Electric Underfloor Heating Systems are manufactured with a twin core and single core heating cable.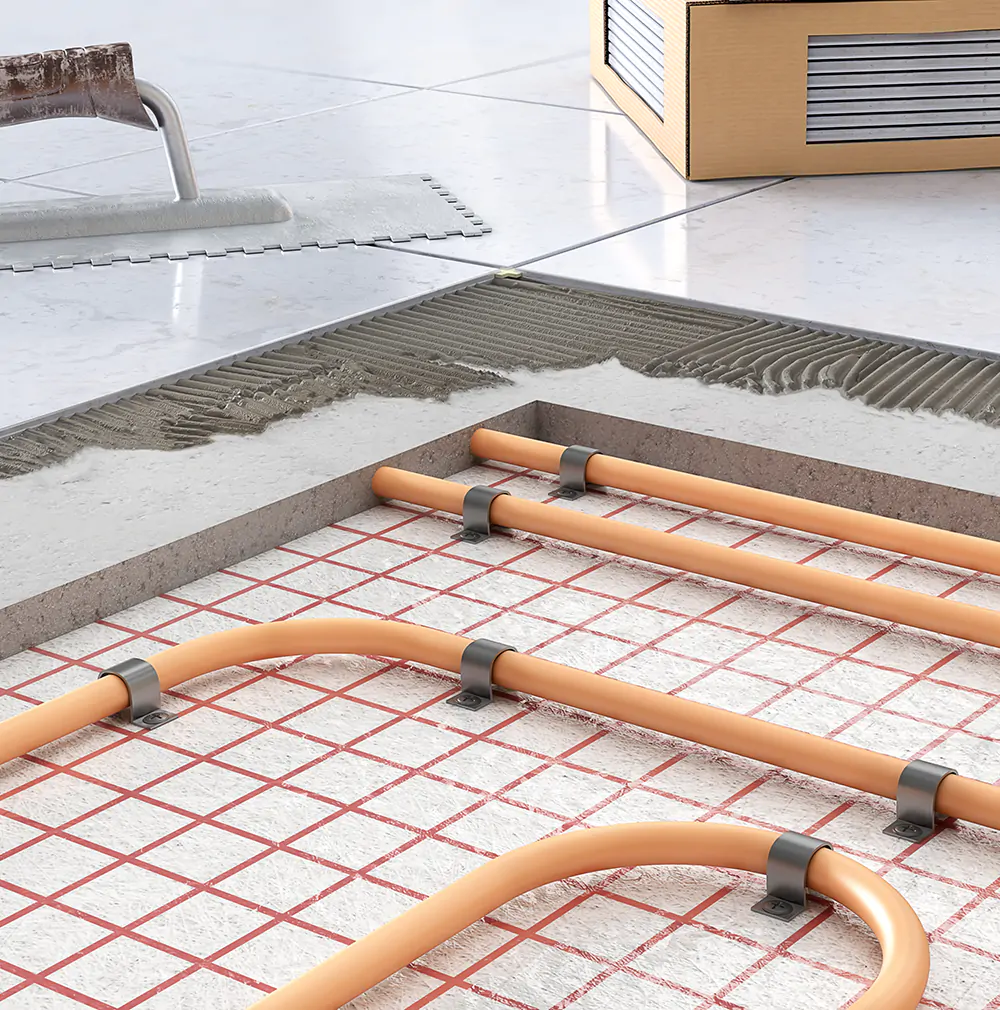 Benefits of Underfloor Heating
Under floor heating is now very popular as systems have become more economical and energy efficient.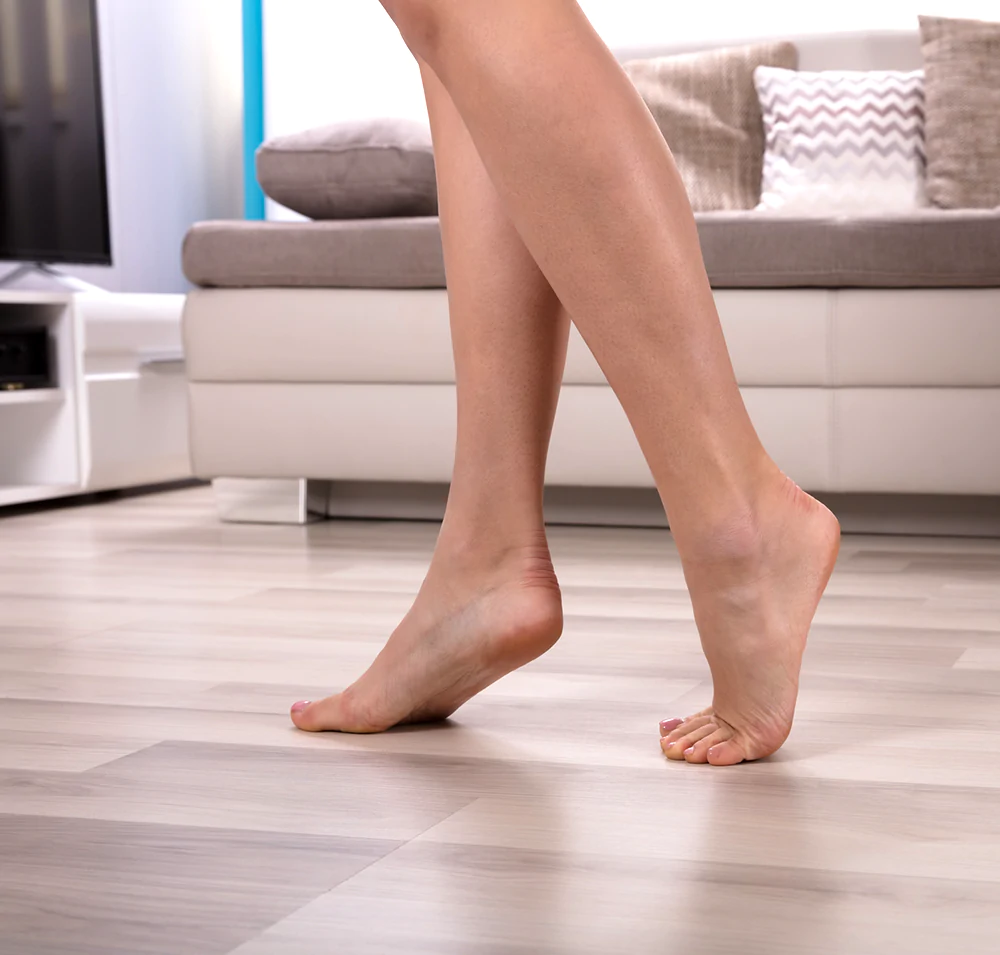 Underfloor Heating for Refurbishments & New Builds
No matter how big or small your heating requirements are, Warmfloor electrical heating solutions will provide you with efficient intelligent heating to ensure your year round comfort.
The systems we provide can be placed virtually anywhere in your home, work area, Warmfloor has the system for you. Warmfloors unrivalled range of cables and mats offers the solution for every application weather the floor type is either concrete or wood and regardless of floor covering.
The I-Warm Thermostat range has all applications covered, this leading range of intelligent/efficient thermostat, compliments your system and its management couldn't be easier.
Warmfloor are pleased to offer total solutions for your projects, encompassing the work of 5 trades, we manufacture, design, insulate, install and screed. Underfloor heating couldn't be made simpler, all you have to worry about is what times you want it to come on.
Facts and Benefits of Floor Insulation
Floor Insulation is the perfect way to insulate any room when laying underfloor heating. The primed faced high density board has been developed specifically for use with Warmfloor Solutions electrical underfloor heating mats and cable.
These Insulation Boards will save you money when used in conjunction with Electric Underfloor Heating by acting as a very efficient thermal barrier for all room types including bathrooms, kitchens and conservatories . It prevents a significant downward heat loss into the floor tile instead of allowing heat to warm up the concrete slab below.
By using Insulation Boards you will find that after switching on your heating, your floor tiles will warm up in about 10-15 minutes. Without insulation boards it could take anything from 2-3 hours, or more.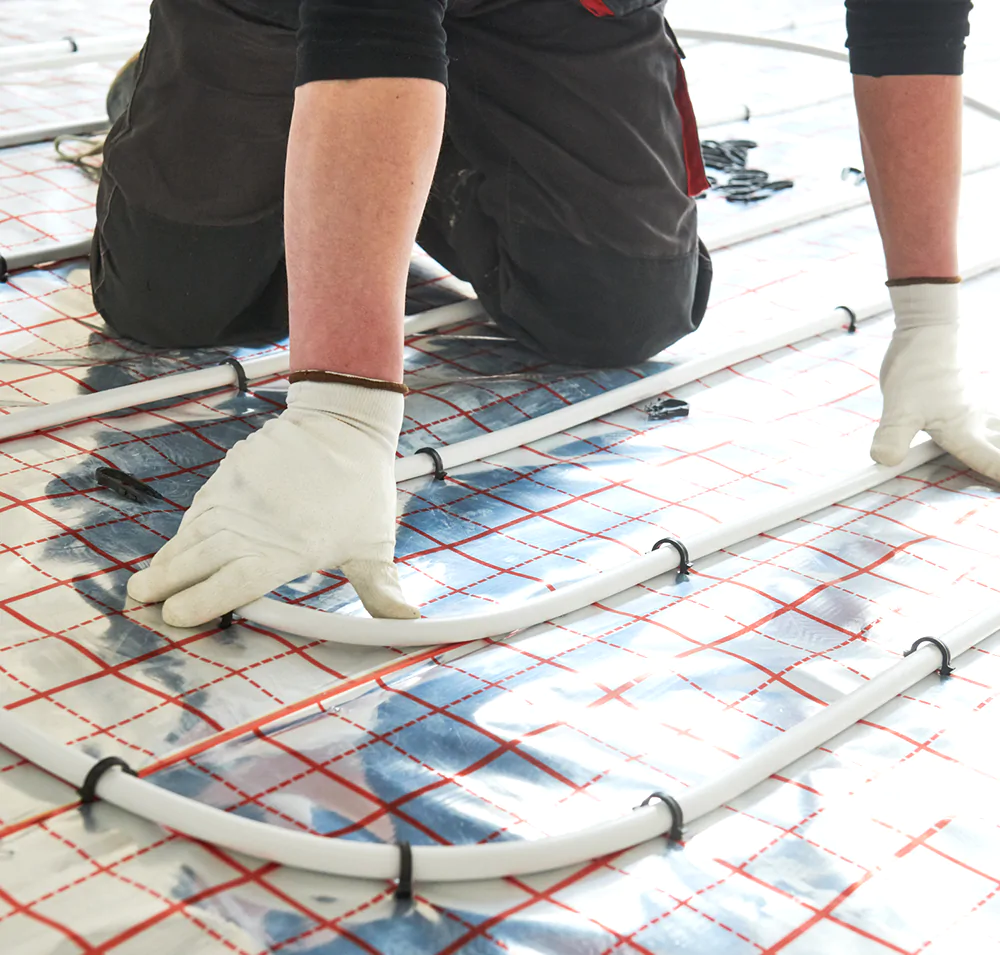 Get an Underfloor Heating System Quote
Our qualified team at Warmfloor Solutions is ready to give you the best possible quote for all your underfloor heating needs.